I almost feel like starting this post with: "Extra! Extra! Read all about it!" But I can't because it so cheesy. But secretly I really want to.
Okay. Well If you don't know that plaid is trendy this season then I don't know what to tell you. I hate reading fashion articles telling me that plaid is the
new
trend for the season. Ugh. I'm sorry. But that makes me sick. If you don't already know that when fall arrives that you need to bust out your plaid then I don't know —
let me just say I'm disappointed. Sorry. But lets get it together. Fall =
The Season of Plaid.
Okay. Now that's out of the way. I have been noticing a lot of plaid short sleeved boxy sweaters this season. Like a lot of them. And I really want one. So, "Extra! Extra! Read all about it: Boxy Plaid Short Sleeved Sweaters!"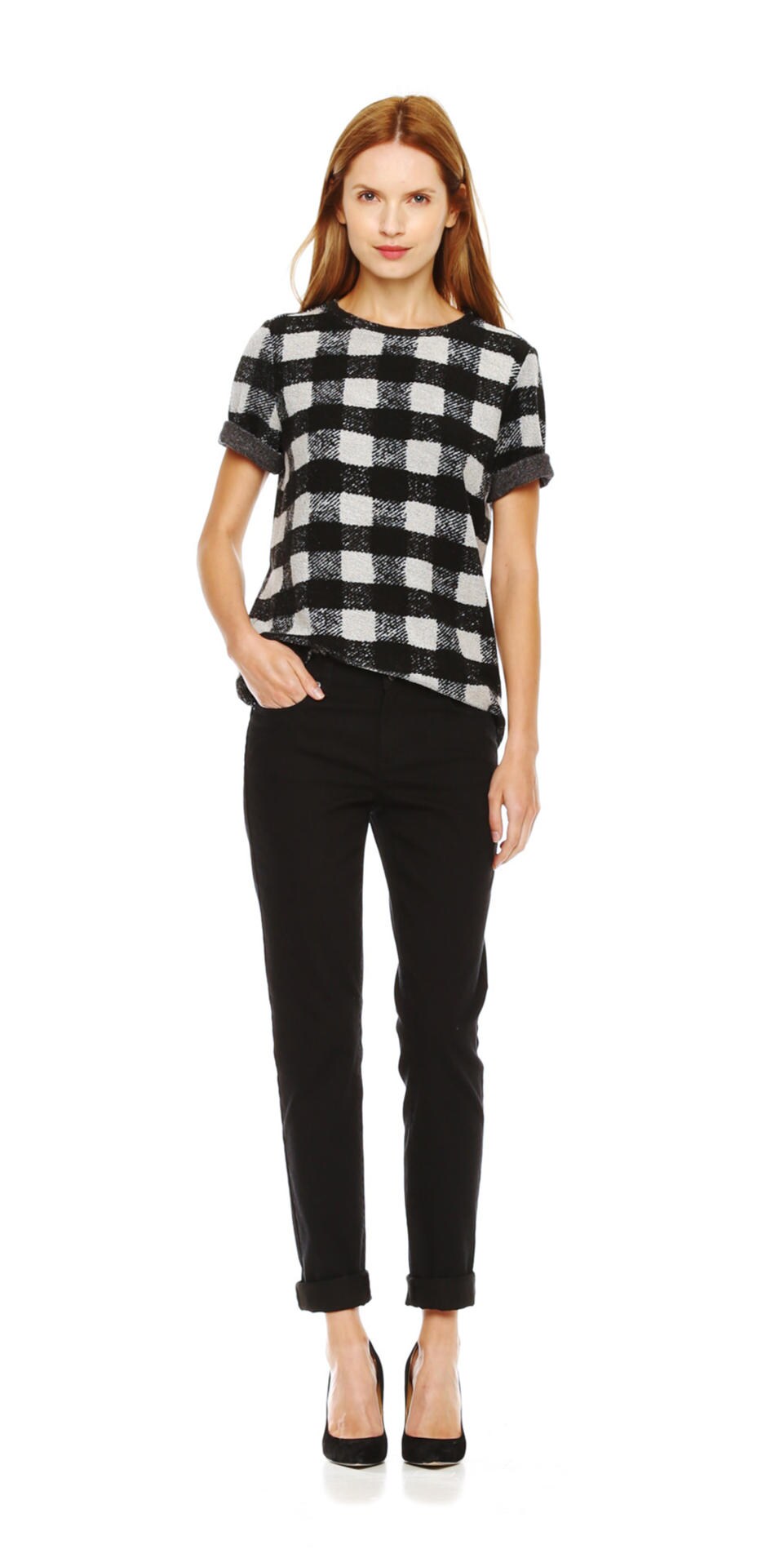 Joe Fresh |
Plaid Tee
Forever 21 |
Plaid Sweater Tee
ASOS |
Mango Checked Boxy Tee
P.S. Sorry if I offended you at the beginning of this post if you didn't know that fall was the season of plaid.